13 April 2020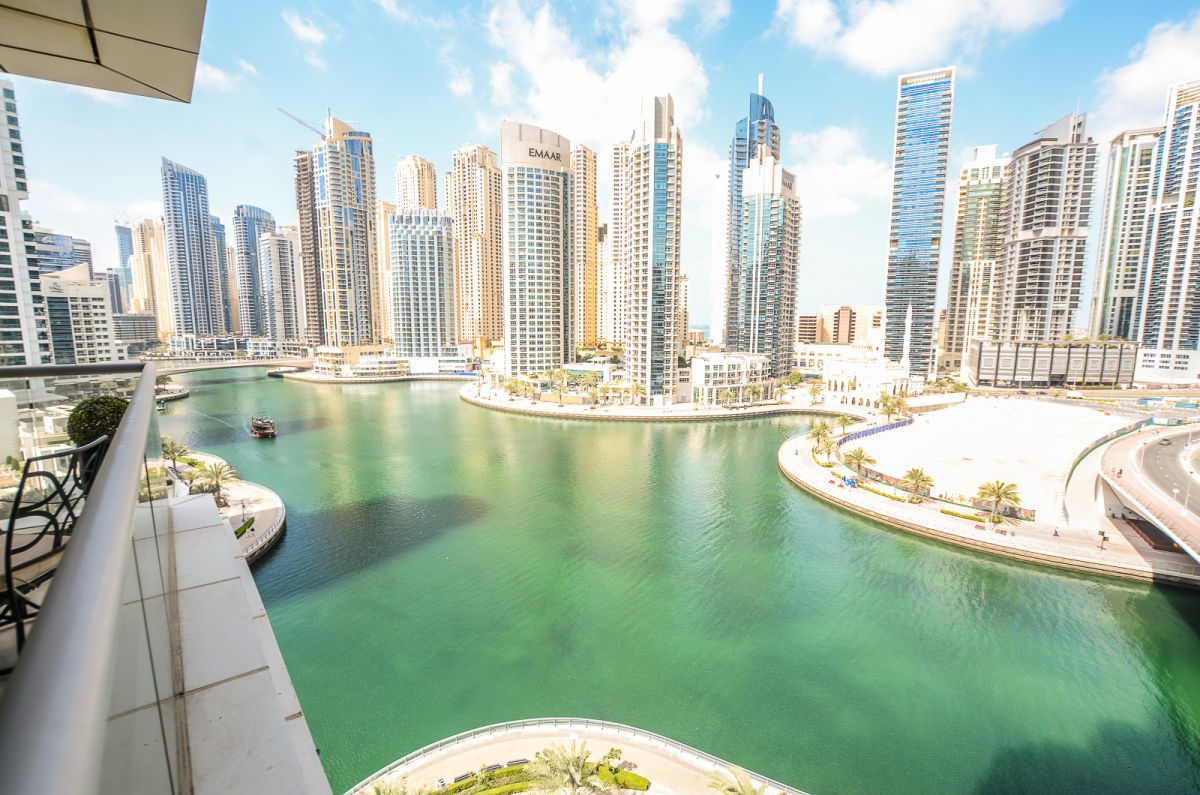 Dubai Property News, Update and Trends Report - Covid-19 by Alex Barron
We have to face the inevitable truth, and that is that there has been a declining real estate market in Dubai for the last 4 years. Although it has been relatively minor for the most part, the previous 12 months have seen an acceleration of this trend. We are also in an insecure global market place which has experienced rapid fluctuations in the value of all commodities, be that Gold (H:1687 / L:1056 -$/ounce), Oil (H: 76 / L: 20 -$/barrel) or Coffee (H:1.71 / L:0.89 -$/pound) over the previous 5 years (source: macro trends.org)

What is important to note is that fluctuations in property prices are never as aggressive and/or immediate as those in commodities, which is why real estate is always seen as a relatively safe & stable form of investment.
When we review the median prices of 2 of the most prominent communities in Dubai (Downtown Dubai & Dubai Marina) since the previous economic crash of 2007/2008 it is important to note that despite a general decline over 48 months, the median prices in 2020 remain significantly higher than post-crash lows (Downtown 2009: 1.37m / 2020: 2.07m — Marina 2008: 0.94m / 2020: 1.35m).
Historical trend data shows us that in nearly all real estate cycles, the current low never reaches as low as the previous cycle. With Dubai having a young real estate economy, when compared to say the UK or USA, we should be cautious in expecting similar cycles to occur. Having said that, due to Dubai's important position in the wider global economy, there is some justification in applying models of established economies when making predictions. If anything, one could argue that Dubai is likely to be more resilient than other markets due to the unique way that Government is able to intervene in order to provide stimulus, or to implement protective legislation quickly. The increase in LTV borrowing (now at 90%) is a perfect example of how changes can be brought in quickly to remove barriers, enabling transactions to continue.

Although it is prudent not to place all of our expectations on historical trends, the reality is often that the trends and cycles will follow similar patterns and therefore best estimates can be made by applying them to current data.
What does this mean for current prices and what do we expect to happen for the rest of 2020?
COVID-19 has introduced an unexpected anomaly into what was already an uncertain market. Whilst the overall expectation of owners, buyers and professionals working in the Dubai market was that prices were due to stabilise and recover in Q4, in part due to Expo 2020, the changes in global economics as a result of the pandemic cannot be underestimated.
Only time will tell the full story, however the reality is that people will still need to move home, investors will still be looking to increase their portfolios, and owners will still be looking to release capital by selling at prices above previous lows.
One good thing is that Dubai Land Department (DLD) have reacted quickly and implemented a raft of changes meaning that transactions can still take place despite the current lockdown. All of those I have spoken with who have used the new service believe it is a better process. So, whether you are buying or selling, you can be confident that once you have reached an agreement, you can complete the transfer even though the DLD & trustees offices are currently closed.
Should I be buying or should I be selling right now?
I get asked this question everyday and there is never a easy answer. None of us have a crystal ball and nobody can confidently predict the future. However, with everything that is going on in the market right now, we are in a unusual situation where it is both a good time to be buying AND a good time to be selling. There are a large number of motivated people on both sides of transactions at present.
Access to finance has never been better in Dubai and that means that both investors and end-users are looking to take advantage of the current conditions to secure a great deal. Prices are at a 4 year low so there are strong margins to be made for investors and with high-LTV/low-interest finance available, properties which were historically out of reach to end-users are all of a sudden attainable for better value than renting.
Owners who are currently on the market are realistic in the prices at which they are selling. Whilst the future is uncertain, they are looking to consolidate their position by selling at a price that works for them.
Dubai Property News, Update and Trends Report - Covid-19
Blog written by Alexander Barron, Property Consultant - 12 April 2020