20 March 2019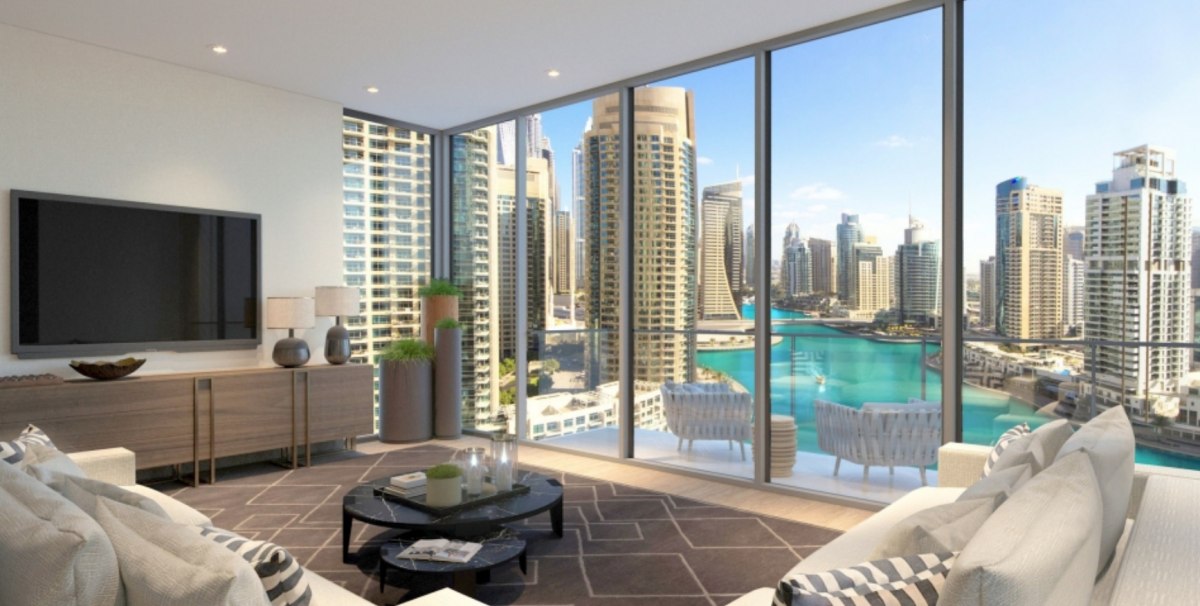 As 2019 approaches, we review the 2018 property scene to date. Lynnette Abad, Director of Data & Research at Property Finder Group, looks at the full picture of investments and property transactions for the 9 months through September; the top transacted areas, top searched areas, most notable handovers, and expected supply for the remainder of 2018.
As 2019 approaches, we review the 2018 Dubai property scene to date — top transacted areas, top searched areas, most notable handovers, and expected supply for the remainder of 2018.
Dubai's real estate market has always been one of the cornerstones of the UAE's success. Despite a period of turbulence in the last decade, the property market remains an important source of income for the government and one that will continue to generate successes for investors, homeowners, and all those involved.
The long-term vision of His Highness Sheikh Mohammed Bin Rashid Al Maktoum, Vice-President and Prime Minister of the UAE and Ruler of Dubai – built upon a foundation laid by those before him – continues to lead the emirate, as well as the rest of the country, toward a future that is bright for all who call this place home.
In line with the broader vision are continued efforts to attract talent, wealth, and the prestige that puts Dubai on the world's stage. An important achievement was winning the bid to host the World Expo in 2020.
However, since winning the bid in late 2013, markets have been anything but stable. Undoubtedly beginning with the global economic crash in 2008, the property market has especially been subject to its peaks and troughs.
Like any capital market, the highs and lows are inevitable and are actually healthy for markets as they drive innovation and provoke changes to the current laws.
The 4 key cycles of Real Estate
Generally, the real estate sector has four key cycles. The peak is generally defined as the time when real estate is hot, and people are in a rush to acquire; demand is high and thus prices increase. Banks generally tend to loosen lending restrictions during a peak time so as to help fuel purchasing.
With the peaks come periods of contraction when the market is pulling back. Due to other economic factors and events, people want to liquidate assets, and a period of selling begins. Generally, new construction largely ceases, unemployment increases, prices are slashed to sell quickly, properties take longer to sell, and the market actually becomes more affordable and accessible.
In the third cycle, a trough is what we might otherwise call a bottoming out; essentially a "low" is reached and prices begin to stabilise. Lastly, we welcome the expansion that follows as that means housing prices rise (and thus value for those who own), construction surges, unemployment decreases, interest rates rise to stave off further borrowing, and overall, affordability decreases.
You will recognise how Dubai's property scene fits into certain parts of these cycles, albeit not entirely. For starters, construction has been constant, and actually increasing, even in periods we can define as contractions and troughs. The recent period is the only one that has seen a marked decline in property prices, although inflation has run high for an extended period.
These characteristics run antithesis to what is typical of the properly defined cycles in real estate. While new construction and infrastructure spending is necessary to host the Expo in 2020, some other initiatives will have to follow to support the amount of new supply that will enter the market over the next couple of years.
What Dubai has witnessed for the past couple of years is certainly a contraction and prices have come down quite a bit across many communities. While in theory, this should encourage many to purchase, especially those who otherwise couldn't afford to, Dubai's real estate transactions in 2018 have not reached the levels they have in previous years.
Although transactions by volume have declined, there have been other achievements such as the expansion of affordable housing, financial support from developers such as rent-to-own and post-payment plans, as well as leading numbers of projects coming to fruition faster.
Dubai's real estate transactions 2018 to date
Looking at the full picture of investments and property transactions, Dubai Land Department (DLD) reported that through September 2018, 39,802 sales transactions were recorded, which amounted to AED 162 billion worth of investments.
Total number of sales transactions in Dubai — 2017 vs. 2018
Within that, 25,473 sales transactions were worth AED 56.5 billion, about 10,843 mortgage transactions worth AED 86.1 billion and 3,486 other transactions for AED 19.3 billion.
Compared to the same period in 2017, total transactions amounted to 52,170 worth AED 204 billion. Transactional volume, or the number of transactions done, has declined by 23 percent so far this year compared to 2017.
The top transacted areas were Business Bay with 2,644 transactions for AED 5.3 billion and Dubai Marina in 1,972 transactions for AED 4 billion.
Top Transacted Areas in Dubai: Jan – Sept 2018
DLD reported that for H1 2018, the top transacted areas for off-plan sales, in order, are Mohammed bin Rashid City with over 2,000 transactions, Business Bay accounting for nearly another 2,000 transactions, and Jumeirah Village Circle with over 1,000 transactions.
We can attribute these transactions to the popularity of the Sobha developments in Mohammed bin Rashid City, especially amongst Chinese investors. Business Bay has a healthy mix of developers including Damac, Deyaar, Danube and Omniyat. Jumeirah Village Circle, an immensely popular community for families, expats and nationals alike, is a master development by Nakheel.
Top Searched Areas in Dubai
Property Finder's proprietary demand data adds depth to the market's insights as it shows what people are searching for and where. For those looking to buy, statistics from Q2 2018 show Dubai Marina with over 2.5 million searches followed by Downtown Dubai with over 1.5 million, the Palm Jumeirah with over 1.3 million searches, Arabian Ranches with over one million searches and Jumeirah Village Circle with nearly one million searches.
For those looking to rent, the areas don't change, but volume definitely does. Dubai Marina was the most searched with over 4.7 million searches, Downtown Dubai with over 2.5 million searches and the Palm Jumeirah also with over 2.5 million searches.

Top Searched Communities – Q2 2018
Similarly, Q3 2018 demand data shows that the most searched areas for those looking to buy were as follows: Dubai Marina with over 1.3 million, Downtown Dubai with over 1 million searches and the Palm Jumeirah with nearly one million searches. For those renting, the top searched areas were Dubai Marina with over 4.5 million searches, Downtown Dubai with over 2 million searches and the Palm Jumeirah with nearly 2 million searches.
While demand remains popular in some of Dubai's historically trendy areas like Dubai Marina, the popularity of more familial communities like Jumeirah Village Circle and the affordability now of Arabian Ranches have increased searches in these areas.
Innovative government initiatives continue to generate interest in the property market. Toward the government's Dubai Plan 2021, technological integration between the public and private sectors has now become priority with initiatives such as the Dubai Land Department agreement to facilitate e-mortgages with Dubai Islamic Bank.
Apart from the technological front, but in line with diversifying and strengthening Dubai's ability to attract investment in property, are increased efforts to expand the laws on the mortgage and finance systems. We can expect some changes to be announced soon, but as many in the industry have called for, relaxing the loan-to-value limits would stimulate the market and allow more people the ability to get on to the property ladder.
The most talked about developments from the government should be viewed as enhancements to the social fabric of the country rather than incentives for people to purchase. The May 2018 announcement giving 100 percent foreign ownership to business owners as well as 10-year residency visas for those who possess certain skills in the research and technological fields will enhance diversity, and help to allow the millions of expatriates who have made the Emirates their choice destination to live, work and raise families the ability to have stronger ties to the country.
Earlier this autumn, the Executive Council also announced 5-year residency visas for those nearing retirement, allowing those individuals the ability to look at the UAE as a retirement option rather than just a place to work. While we are awaiting more information on these announcements, they are important steps that continue to highlight the government's willingness to adapt–and quickly.
New Projects Released 2018
Despite the difficult economic times, developers are completing construction and handing over projects with speed. Some of 2018's notable handovers include 1,446 apartments and serviced apartments in Dubai's most transacted area, Business Bay. Next door, the Burj Khalifa area saw 905 apartments added through two major projects. Additionally, 669 townhomes were added to Arabella by Dubai Properties in Mudon. Jumeirah Village Circle saw 1,577 apartments and townhomes handed over, with thousands more expected by end of the year. Al Furjan had a healthy mix of townhomes, apartments as well as serviced apartments, numbering 1,207 in total.
2018 Notable Handovers in Dubai
Overall, the southeast and southwest parts of Dubai are seeing the most activity with developments such as Mira Oasis delivering the first phase already; it will have 1,300 townhouses when fully complete. Damac Hills saw 295 villas handed over in the Turf, Flora and Field projects as well as 561 villas in Arabian Ranches II with Samara, Rosa, Rasha and Yasmin handovers. Al Khail Heights in Al Quoz saw the addition of 1,880 units earlier this year. The also affordable and accessible Town Square by Nshama has seen 231 apartments and 370 townhomes released in Hayat, with nine additional projects expected by the end of the year.
This article was originally published in Prestige Magazine, Issue 37.