16 April 2019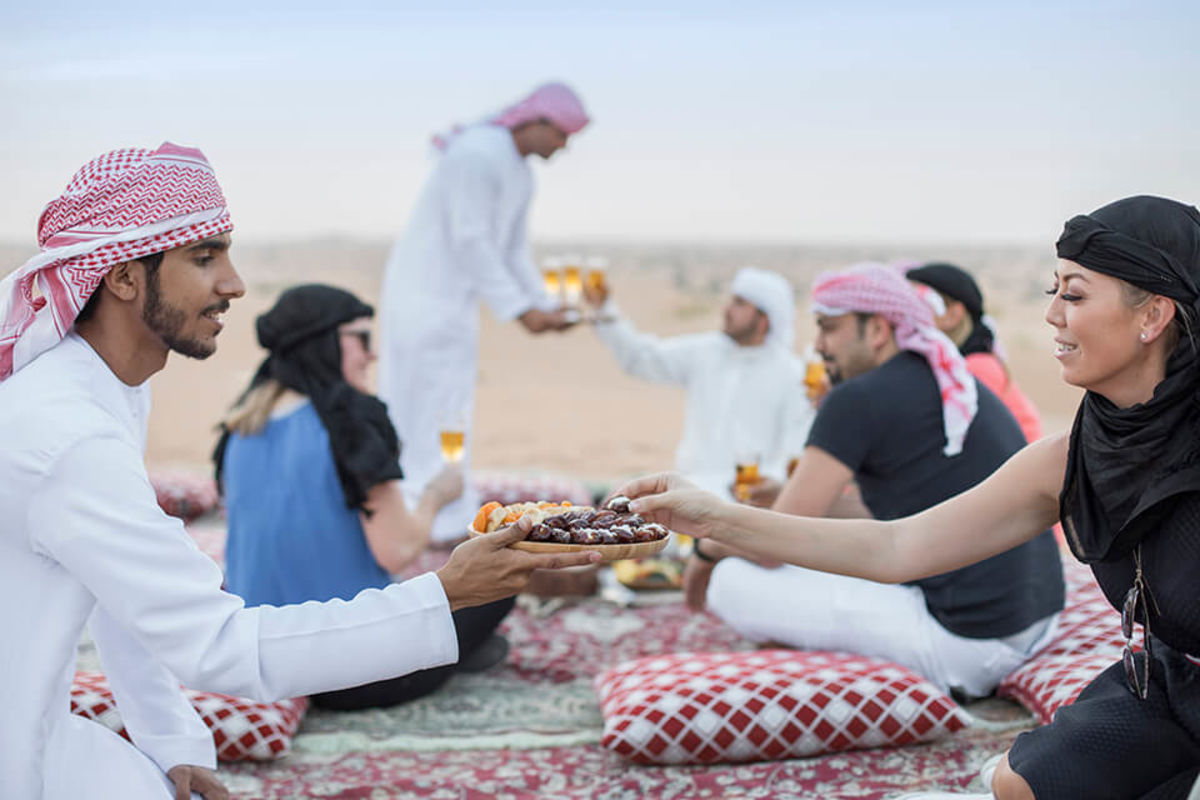 Ramadan is the holy month in the Islamic calendar when Muslims fast from dawn to dusk. It is a sacred time and in Muslim countries like the United Arab Emirates, there are some things to be aware of before visiting. Visiting Dubai during Ramadan is a great time to soak up the culture and magic of this special time. There is a lot for tourists to do in Dubai during Ramadan and it can be a wonderful time of year to visit. In the past it was more restrictive, but now as a tourist hub, Dubai is quite liberal and accepting of those who are not fasting.
Ramadan Dates 2019
The exact date of Ramadan is determined by the sighting of the moon and is usually only announced close to the time of starting. In 2019, it is set to fall between approximately the 4th May -3rd June. Tourists are often unsure of what to expect when they travel to Dubai during Ramadan. As western expats living in Dubai, people often ask us lots of questions about Ramadan in Dubai, so we thought that we would share our answers to these common questions.
Frequently asked questions about Ramadan Dubai 2019

Does Ramadan affect tourists in Dubai?
Dubai is pretty much the same during Ramadan however, everything shifts into a slower gear. You may find quite a few smaller restaurants closed during daylight hours, work hours are shorter and shopping malls are quieter during the day and pick up in the evening with later trading hours. A massive advantage is that Dubai is 'less touristy' in this month. Most of the tourist attractions are open during the day and you won't need to wait in long queues. In general, Dubai becomes more peaceful and less busy, however there is still lots to do. You basically get to enjoy Dubai as you would the rest of the year but with less tourists to share it with.
Is it ok to visit Dubai during Ramadan?
It is definitely ok to visit Dubai during Ramadan. As a thriving metropolis with a melting pot of cultures, nowadays Dubai operates pretty much the same during Ramadan as it does the rest of the year. It can actually be a great time to visit as many popular tourist attractions will be less busy during this time and many hotels and restaurants offer Ramadan specials.
What is Iftar?
Iftar is the name of the meal enjoyed everyday after sunset to break the fast. Most hotels and restaurants host daily iftars for everyone to enjoy, whether you are Muslim or not. The iftars are usually lavish buffets and enjoyed over a few hours with friends and family. Most companies in Dubai attend an iftar event as a staff function. If you are in Dubai during Ramadan, I would definitely recommend attending an iftar. There is a Ramadan Desert Safari which is a great option for tourists as it incorporates Dubai's most popular desert safari in vintage Land Rovers with a delicious iftar of authentic dishes. It takes place in a Bedouin camp in a Royal desert retreat so it is also a great opportunity to experience the desert and learn about the culture and heritage.
Invest in Dubai Property During Ramadan
Abode Property Dubai are still open for business during Ramadan as many of the larger developers offer special deals and pay plans during Ramadan.
Now is the time to contact us for more information and buy your dream home.