14 February 2020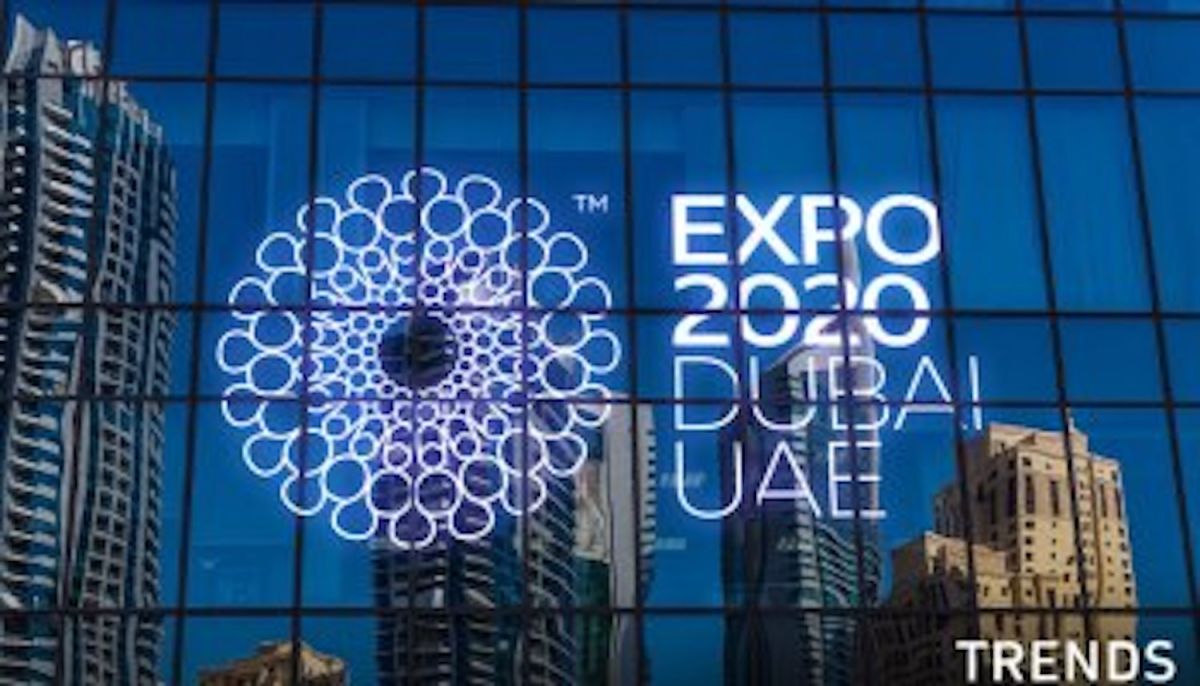 It is vital for brokers to educate themselves on market trends and be able to impart that knowledge to add value to their clients.
The market is at an interesting inflection point and 2020 could be a big year for the industry. The Dubai market will continue to mature and we will be in a positive price cycle. Greater transparency is needed to attract institutional investors from around the world. My biggest challenge in this industry is finding enough hours in the day but I love the business. I am a salesperson at heart, very competitive, and the thrill of a deal is still what I love the most.
On the face of it, 2019 offered more of the same for beleaguered landlords, property owners and brokers as prices continued their six-year downward trend across much of the Emirates. New supply continued to hit the market and H2 2019 saw a record number of new properties delivered, creating even more choice for tenants and bringing rents down further.

But beneath the headlines of falling prices, there are the green shoots of recovery and there is growing sentiment that we have hit the bottom in terms of prices. H2 2019 saw for the most part a considerable decrease in the rate of price declines, and crucially a stark increase in transactions as buyers began to take advantage of the value to be found in today's market.
By far, the busiest sector is the sub AED1 million market, with investors and end-users picking up incredible deals for rental investment and occupation
Sales Prices
According to Data Finder, advertised prices continued to decline in most areas in H2, but the rate of decline slowed sharply as buyer appetite increased and the willingness of sellers to drop prices further neared its limit.

Other than in Sharjah, where prices were effectively flat, the Northern Emirates continued to experience substantial falls in advertised villa sales prices, with Ras Al Khaimah dropping -5.05 percent* and Ajman -5.06 percent. Both saw a very slight slowing in the rate of fall but not enough to give too much room for optimism. However, apartments in the Northern Emirates fared better, with price declines slowing from a rate of -6.2 percent in H1 in Ras Al Khaimah to -0.19 percent and from -3.9 percent to -1.61 percent in Ajman. Apartment prices in Sharjah fell by -1.31 percent in H2 which was in line with falls in H1.

There was positive news in Dubai as advertised price falls here also slowed in the second half of the year. Villa prices fell the furthest at a rate of -3.17 percent, down from a rate of -4.3 percent in H1, the falls largely due to the increased number of affordable villas coming to the market in the newer communities. Apartments fared even better in Dubai with prices falling -1.07 percent, down from -3.9 percent in H1, which is consistent with the increase in demand and transaction activity that we have seen in this sector over the last six months.

However, the shining light of price recovery was in the capital, Abu Dhabi, where we saw advertised prices for apartments flatline; a vast improvement on a fall of -4.4 percent in H1. There was even better news for villas with an increase of 5 percent recorded for advertised prices, largely due to higher value off-plan inventory hitting the market. It is important to take this with a hint of caution, as villas in Yas Island and Al Raha recorded price falls during this period. However, it is a positive statement and a sign that the changes to foreign ownership announced in Abu Dhabi in April last year are having a positive impact.

What are we expecting in terms of prices in 2020? It is difficult to look beyond the estimated 45,000 new properties expected to be delivered in Dubai alone when considering prices. With such a large amount of inventory coming to market in almost all areas of Dubai, despite the increase in demand, prices are likely to remain flat. I do not expect to see any further major falls as developers will hold their top line, offering incentives instead of price reductions, and we are now seeing the natural 'hand brake' to price falls in the secondary market; namely the inability and unwillingness of sellers to drop prices further. Whether it is due to negative equity or simply a refusal to go lower, an increasing number of sellers are withdrawing from the market and opting to hold their assets, which is creating a lack of quality listings in the secondary market. Distress sales and real bargains are becoming more and more scarce and I suspect it won't be long before prices in the secondary market start to regain some ground.
Rental Prices
Asking prices for rentals have also continued to fall and at a faster rate than sales prices in many places. In the face of large-scale supply, this is not a surprise as rental prices are a direct result of the supply and demand for homes to occupy in today's market, while off-plan buyers are hedging against population and rental demand in the future.

Rents for Dubai apartments had been relatively flat in H1, but prices fell by -2.38 percent in H2 as 17,000 new units entered this sector. While Dubai rental demand is increasingly supported by migration from the Northern Emirates, demand has not been able to keep up with handovers and landlords are having to be increasingly flexible to attract and retain quality tenants. The falls were particularly pronounced in areas of high new unit delivery such as Town Square, Jumeirah Village Circle and Downtown, which were the top three communities for new handovers and all saw prices fall by over 10 percent.

Dubai villa rents also fell, but at a slower rate in H2 as more apartment tenants turned their eye to villa living. In Abu Dhabi, apartment rental prices were flat, but Al Raha, Al Reef and Yas Island saw modest price falls. Villas in the capital did not fare so well with prices dropping by -2.86 percent, faster than they did in H1 when they dropped -2.1 percent.
Dubai Transactions
The most positive signs of market recovery in H2 were witnessed in Dubai's transaction numbers. By mid-October, unit sales in Dubai had outstripped those in 2018 and we finished the year with 41,988 transactions, up by 20 percent from 34,961 in 2018, and the highest since 2008.

It is clear that buyer activity and sentiment have improved drastically over the last 12 months. At Betterhomes, we saw new buyer registrations increase by 35 percent in H1, but it was in H2 that many of those buyers started to commit and we saw the transactions increase. Speaking to buyers, we realised that the reason for this increase in appetite is clear; the value found in today's market is extremely attractive.

Like in most real estate recoveries, early signs of increased activity are focused at the very top and the bottom of the market. By far, the busiest sector is the sub AED1 million market, with investors and end-users picking up incredible deals for rental investment and occupation. Entry prices and down payments at this level are far more affordable, and yields can still reach 8 percent to 10 percent for the right deal, so it is little surprise that 58 percent of all transactions in 2019 were for units under AED1 million and 51 percent of all sales were for studios and 1-bed apartments.

Who is buying these units? There have been many reports of increased activity from end-users and residents, and undoubtedly, we have experienced an increase in enquiries from local end-users. With prices where they currently are, for residents with a long-term view of their time in the UAE, it makes sense to buy rather than pay 'dead money' in rent. However, it is clear that investors still dominate the market. At Betterhomes, 71 percent of successful buyers identified themselves as an investor rather than an end-user in H2. Cash is king and the ability to move quickly to pick up bargains at the bottom of the market is key to a successful investment strategy as well-priced units are moving quickly.

We have also seen an increase in demand at the very top. Dubai and the UAE have long been a favourite place for the super wealthy to own second homes and it is in the luxury sector that we have seen the biggest price falls in absolute terms. The Dubai luxury market is looking extremely attractive in comparison to other luxury destinations and long-term visas linked to investments over AED5 million and AED10 million have further helped demand. There have been a number of notable sales in Emirates Hills and other luxury communities, and the total number of 6-bedroom and 7-bedroom villas sold was 162, up from 104 in 2018.
Off-plan vs Secondary
Off-plan sales continued to dominate the market in 2019, accounting for 58 percent of all transactions in H2. The sale of affordable off-plan villas was particularly acute, with The Valley, Arabian Ranches III and Dubai South leading the way.

While off-plan property was traditionally offered at a reduced price to entice investors to lock up their funds during build, off-plan buyers today are willing to pay a premium against secondary market value. Post-handover payments and the mortgage cap have made off-plan purchasing extremely attractive for those wishing to invest, with low down payments and further fee waivers offered by developers to attract buyers. Today's off-plan buyer is also hedging against today's oversupply and betting on the population of tomorrow, predicting that deliveries in 2021 and 2022 will be lower than we have seen in pre-Expo 2018 and 2019, giving potentially better rental returns than can be found with ready units today.

Government Policy
We saw a raft of new government policies in 2019 which is starting to have a positive impact. Visa reform is encouraging inward investment and giving residents greater certainty over their stay in the Emirates. New ownership laws in Abu Dhabi are increasingly giving expats the confidence to invest and the new Higher Committee for Real Estate Planning announced in September will look to balance future supply and demand. Law 6, 2019, gave power back to home owner associations and Mollak was launched to give transparency to service charges. Most recently, we have heard the announcement of five-year tourist visas for all nationalities which will help cement Dubai's position as a leader in global business and tourism.

As of yet, there has been no word on any change to the 25 percent mortgage cap (35 percent for purchases over AED5 million) which many commentators blame for the sluggish secondary market. I believe end-user homeownership creates long term stability, and I would support a sensible relaxation of the cap to help families and first-time buyers on to the market. However, I understand the caution needed to avoid overburdening the government and banks with debt liabilities from a potentially transient expat population. While off-plan sales are leading policy decisions until current inventory is taken up, I suspect a softening of the position is unlikely in 2020, but if this were to happen, it would release a huge amount of pent-up demand.
The Expo Effect
The Expo has already had a huge impact on the UAE property market. From the hyper-inflation of prices in 2014 after the announcement of Dubai 2020 in Paris, to the increased delivery rates of units we are seeing today as developers strive to hit their pre-Expo deadlines, the event has played a role in the peaks and troughs of the market over the last six years.

But I am a firm believer in the positive impact that Expo will bring. Early in 2020, we are seeing a big increase in demand for residential and commercial inventory for Expo-related activities.
During the Expo, we can expect many millions of visitors to our shores. Some will fall in love with the country and decide to make it their home, growing the population. Some will just pass through but many of those visitors will invest while they are here. As residents, we can expect a truly wonderful six months where the best of what the UAE has to offer will be on show. The positive uplift to the population will itself have a positive impact on the economy and our market.
But the question remains, post Expo, will the uplift in population and economic activity be able to outweigh the inevitable outward migration we will see once the builders, managers and logistics teams move on to the next event somewhere else in the world? It will largely be down to government policy and initiatives post 2020 to drive the economy and population but I would not bet against the UAE hitting their goals in the next decade.

Conclusion
Short-term oversupply has created an environment that for some is a cause for concern, but for an increasing number of investors is seen as an opportunity. Dubai is today building for the population of tomorrow, and the advent of Expo has supercharged that growth in infrastructure and housing. It has made Dubai a more affordable place to live for the average person and price falls have been well-received by residential and commercial tenants alike. That affordability is positive for the long-term growth strategy of the Emirates.

2020 will see a further increase in supply but also in demand. Transactions will continue to grow and outpace 2019 with the affordable sector again representing the majority of deals. Geo-politics, trade wars and the weather will undoubtedly place bumps in the road from time to time, but the underlying macroeconomics are positive, with GDP growing, interest rates set to remain low and oil prices finding stability around $65 to $70 a barrel.

Since the false peak of 2014, prices have been going through a correction phase. The reason that this phase has lasted so long is largely down to supply rather than a lack of demand. We are now entering the stabilisation phase as increased demand starts to flatten out prices.

It is likely that prices across Dubai and Abu Dhabi will stabilise in 2020, before recovering sometime in 2021 and 2022 as delivery rates of new supply start to fall.

Finally, it is important as an industry that we remember that for the majority of clients, both buyers and tenants, a property is a home, not just an investment. I am a firm believer that Dubai and the UAE remains the best place to make a home and will continue to attract residents and investors from around the world. The tolerance, amazing lifestyle and the entrepreneurial spirit on offer will ensure the next decade is another 10 years of growth and success, and the real estate sector will continue to play a leading role in the Emirate's story.
RICHARD WAIND
Group Managing Director, Betterhomes