03 May 2019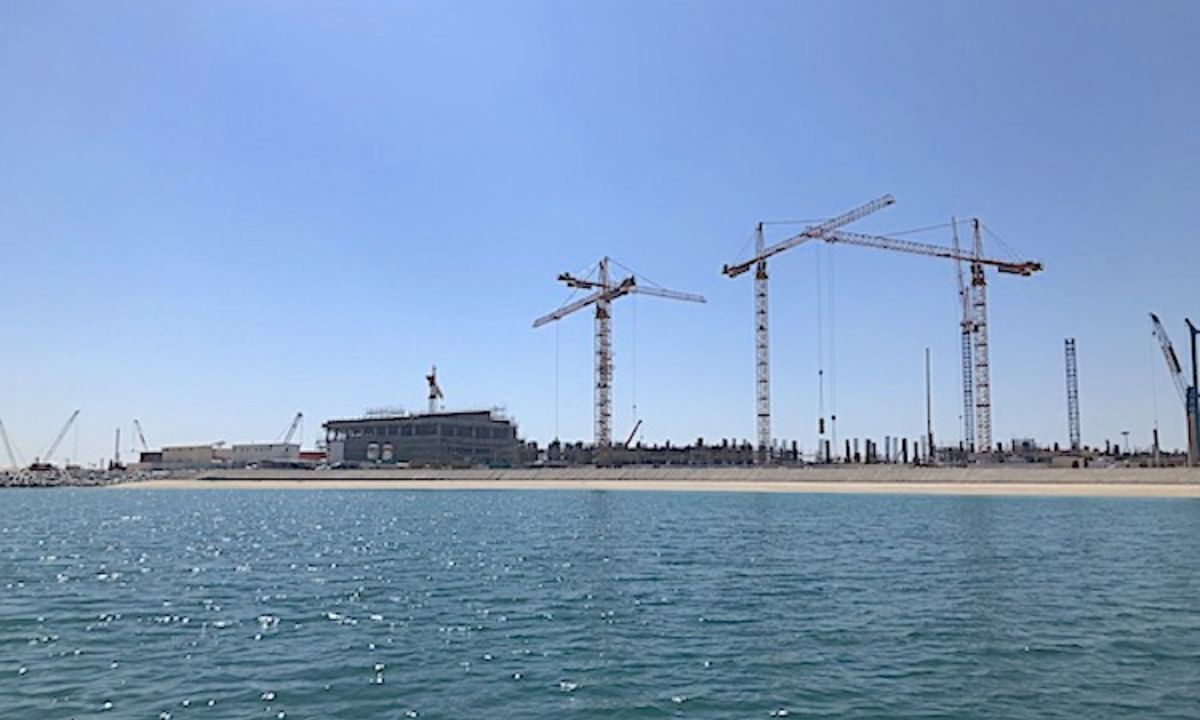 Abu Dhabi and Dubai offer one of the best rental returns as both the emirates are ranked among the world's top-10 cities where investments in property can get handsome gains.
According to real estate consultancy CBRE, properties in Abu Dhabi can get investors higher average returns than Hong Kong, London, Singapore, Los Angeles, Jeddah, Dublin and other cities.
Latest data disclosed that New York offers highest average monthly return of $2,844 (Dh10,437) to investors followed by $2,807 in Abu Dhabi, $2,777 in Hong Kong, 2,399 in Jeddah and $2,389 in London.
While the other five cities for highest rentals returns include Los Angeles ($2,312), Dublin ($2,226), Riyadh ($2,199), Dubai ($2,044) and Singapore ($1,935).
Importantly, none of the two emirates made it to the list of top-10 cities with highest value locations but both Dubai and Abu Dhabi are ranked second and ninth in terms of highest average rental returns.
As per CBRE estimates, average property price in Dubai and Abu Dhabi are $408,065 and $404,926, respectively, much lower than most of the top global financial centres.
Since property prices have been consistently declining in Dubai and Abu Dhabi over the last few years, investment in the two emirates' real estate markets makes a very strong proposition.
A recent report by Knight Frank had said that prime residential property in Dubai is more economical than New York, London, Hong Kong, Paris, Geneva, Tokyo and Mumbai, among others.
The report disclosed that $1 million can buy 138 square metres of prime residential property in Dubai as compared to 25sqm in New York, 28sqm in London, 39sqm in Singapore, 41sqm in Geneva, 46sqm in Paris, 58sqm in Los Angeles, 76sqm in Tokyo and 92sqm in Mumbai. It also identified Monaco as the most expensive city in the world where $1 million can buy only 16sqm of prime residential space.
The CBRE report stated that Hong Kong was the most expensive market with average property price of $1.23 million followed by Singapore, Shanghai, Vancouver, Shenzhen, Los Angeles, New York, London, Beijing and Paris.
Sapna Jatiani, primary credit analyst at S&P Global Ratings, recently said the property in Dubai are close to reaching their 2009-10 lows.
"After peaking in the second-half of 2014, Dubai residential property prices have been declining over the past few years and are approaching levels last seen at the nadir of the 2009-2010 property crash," she said.
Dubai's strong population growth and investor appeal have fuelled a construction boom, with 24,000 new residential units completed on average per annum over the past decade. "As Dubai gears up to host Expo 2020, all sectors of Dubai's economy are likely to see some benefit, including real estate. This will be tempered by the high levels of new supply expected to be delivered over the next two years," said Mark Collins, chairman of residential segment at CBRE.
"The world's greatest cities continue to transform to encourage innovation, increase their working and living populations and create new commercial opportunities for businesses," said Jennet Siebrits, head of residential research at CBRE UK.
The fifth edition of CBRE's "Global Living Report" expanded the number of cities examined in the report from 29 to 35.
Sunil P. Gomes, CEO of Gemini Property Developers, said Dubai and the UAE are still the best markets for rental returns that average from five to eight per cent per annum, depending on the location. "These are some of the highest rental returns one could count on. Although rents are currently on the decline, the 5-8 per cent range is still one of the highest in the world. In most matured markets, rental returns are at best 2-3 per cent," he said.
"This is one of the reasons why Dubai and Abu Dhabi will remain the two best destinations for property investment and that explains why people are still investing in properties in the UAE," Gomes concluded.
All rights reserved to the initial publisher for Khaleej Times.
References - Collected and published by propertyeportal editorial team.