30 April 2019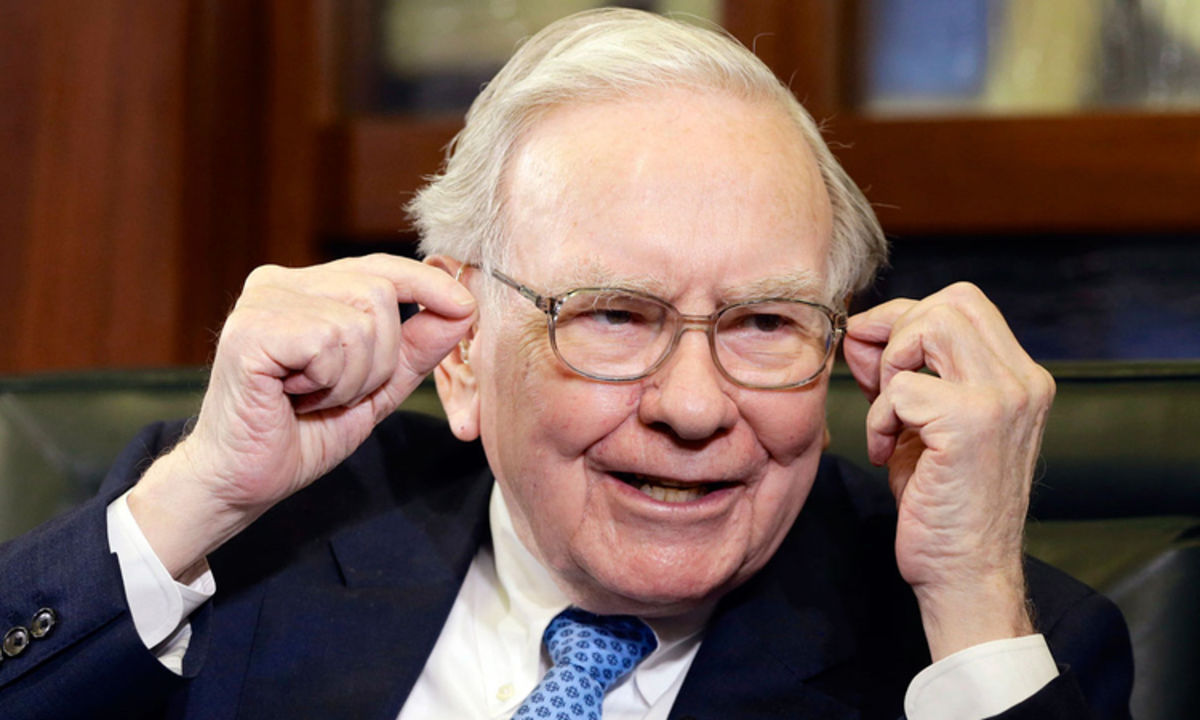 Dubai: Warren Buffett wants to help you buy - or sell - a property in Dubai. Or to be more precise, his company, Berkshire Hathaway HomeServices wants to do it for you.
The UAE has become the fourth overseas market in the brokerage firm's - one of the biggest in the US - network, with the initial focus being on Dubai, and then extending the services to handle properties in Abu Dhabi as well. It already has a presence in London, Berlin and Milan.
And as it did in those markets, Berkshire Hathaway HomeServices struck a franchise alliance with a local firm, in this case with Gulf Properties. The timing of BHHS' entry translates into a vote of confidence for the local real estate sector, still passing through a phase where it property values and rentals continue to drop.

But the intent is to look at the longer term prospects Dubai can offer, according to Phil Sheridan, CEO at the newly minted entity. "It will not be about us only trying to get US buyers interested in Dubai or Abu Dhabi," said Sheridan. "There were 16,000 overseas buyers acquiring property in Dubai between January to June 2018 for $10 billion. There will be more of them and that's whom we will target", he added.
"The Berkshire Hathaway HomeServices' decision should be seen as the extension of a US brand trying to get a foothold in the Middle East." The US firm itself came into being in 2013 and has since expanded to 1,450 offices in its home territory and around 50,000 advisors.

Dubai real estate climate
In the recent past, international property services firms and brokerage houses have been active in Dubai real estate. There's Sotheby's, which has handled some of the most high-profile developments here, and Germany's Engel & Volkers has an alliance with Nakheel. The UK's Knight Frank has been associated with finding buyers for the super-premium bespoke homes forming part of the Royal Atlantis Resort and Residences project on the Palm.
And just recently, another UK entity bought out the Cluttons' operations in the Gulf.
"We will represent properties valued at Dh3 million and higher when it comes to listings from individual sellers," said Sheridan. "The price range will definitely be broader when we are selling on behalf of developers."
"Yes, Dubai is an "over-brokered" market, and there are far too many around and only serving to confuse buyers. But there is consolidation happening among brokerage firms, and I see the bigger names in the business getting bigger", he added.
"While the number of agents active in the market could remain the same or go up, the number of brokerage businesses is going down. There is no way that many of them can sustain the cost of running a business."
Commissions rising
Interestingly, broker commissions in Dubai have actually been rising, as developers pad up the incentives to find buyers in an ultra competitive marketplace. Where 2 per cent used to be the standard, it has inched up to 5 per cent and plus for those brokerage firms that can land a buyer at the right price.
Sheridan says that other changes too have happened that will aid the brokerage community… or at least the big names among them. "You had developers set up their own sales teams and trying to scout for buyers," he said. "That hasn't been working too well, which is why they have come back to offering brokers more incentives."
Because developers, whatever be their size or ambition, do not want to be caught out by unsold stock at the time of project completion.
"We will use the practice of exclusive listings, similar to what we see in more developed markets, to provide a streamlined process for clients," said Ihsan Husein Al Marzouqi, Chairman of Gulf Properties, in a statement. "The process of investing in real estate should not be stressful."
Too many post-handover plans will spoil Dubai property market
Unlike banks, developers don't have safeguards if and when buyers default on payments
Dubai: Dubai's developers should stop misusing post-handover payment plans that stretch to five years and more to boost sales, according to a top official at Azizi Developments. An over-reliance on this sales tactic could end up hurting the market and the developers themselves.
"The biggest concern is if some of the buyers cannot keep up with the payments to developers — what happens then?." queries Farhad Azizi, CEO. "Does the developer have the right to remove the buyer from his property until he clears the oustandings? Sure, developers will be holding the title deeds until the full payments are done — but is that enough?
"If a non-payment issue crops up in the future, it will be a loss-loss for developer and even the other buyers. It will not remain confined to an issue related to a single property owner defaulting on payments. Developers will not survive if this is the only way they can sell. How are they going to manage their ongoing cashflow requirements?"
Only a handful of developers in Dubai have so far voiced concerns about how such payment plans are being used to boost off-plan sales. The vast majority, however, have been running plans that run from three years post-handover to anything up to 10 years, and this seems to have paid off after Dubai recorded strong first-quarter sales of more than 4,000 units. Of these, more than 90 per cent had some sort of post-handover scheme. More recently, some of the deals in the secondary sales market too had the backing of such plans.
"Average payment tenors have so far been lower than five years, but it will increase as developers extend the terms to as far as 15 years," said Sameer Lakhani, Managing Director at Global Capital Partners. "Developers had stepped in to play the role of banks ever since 2015, and thus were able to generate demand for their units. It is safe to assume that the resurgence in off-plan activity has been on account of post-handover plans.
"But banks and local regulators are likely to scrutinise such activities — the former because it affects their market share and the latter because they will want to increase the safeguards for investors by looking at developer balance-sheets for evidence of financial strength."
Azizi too wants banks to assume a more forceful presence in enabling property sales. Plus, they already have safeguards in place in case the buyer defaults.
"Banks know what to do if someone defaults — they have a lien on the property and, in a worst-case scenario, they could even auction off the unit.
"Developers have no such rights when it comes to making debt recoveries — and that's why I say that it should be banks that ought to be financing property deals.
"No mature real estate market in the world can operate properly when developers are financing property purchases. It wouldn't even work in Afghanistan, which is where the Azizi Group was founded."
Some developer sources say that unless some changes are made to the current loan-to-value requirements, it would be difficult for buyers to raise funds from banks. On off-plan sales, the current rules stipulate a down payment of 50 per cent, while for ready property (or even near-ready), buyers need to put in 30 per cent and raise the rest from banks. And that even with property values dropping, it is still tough for prospective home buyers to raise the needed funds from banks.
This was the gap that developers exploited with their own schemes.
Azizi insists that his company will not under any circumstances engage in this war of payment plans. "At most, we will offer a few months to a year on completed properties, but that's it," he added. "We are not here to do banks' work. We are working with banks to help arrange financing to buyers, and banks have been quite supportive."
This year, Azizi will be delivering between 3,000- 4,000 homes, "scattered" around the city. Of these, more than 80 per cent are sold, while for next year, the target is to hand over around 7,000 units.
Overall deliveries in the Dubai residential property market would be about 30,000 units this year, though some estimates suggest this could even go up to 40,000.